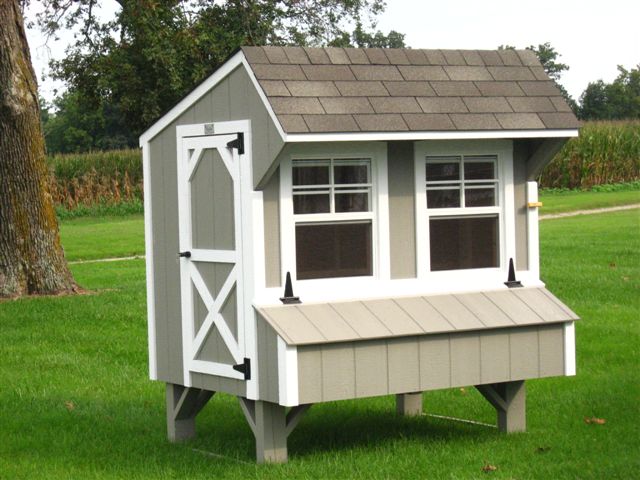 Fresh Eggs from YOUR Backyard!
Whether you live in the city or country our pre-built Chicken Coops provide a perfect, safe environment for your chickens to nest. Please see below as we offer 2 different styles and several different sizes of pre built coops. We also offer wire run installations. Our Prebuilt Chicken Coops include delivery and setup to Nashville and Southern Kentucky areas! (contact us for our free delivery and setup locations. Delivery charges may apply depending on where you are located)
Start eating fresh eggs from home with one of our great Chicken Coops. Each Chicken Coop comes with two windows for adequate ventilation and also have wire mesh to prevent predators from entering coop. Our Coops also offer easy access to the nesting boxes from the outside at a convenient height.
We deliver our Pre-built Chicken Coops in the Middle Tennessee and Southern Kentucky areas.
All coops include:
2 Windows
Chicken Ramp and Door
Access Door
Painted or Stained
Click on Chicken Coop Brochure Below For Sizes, Custom Options, Paint Colors, and Pricing.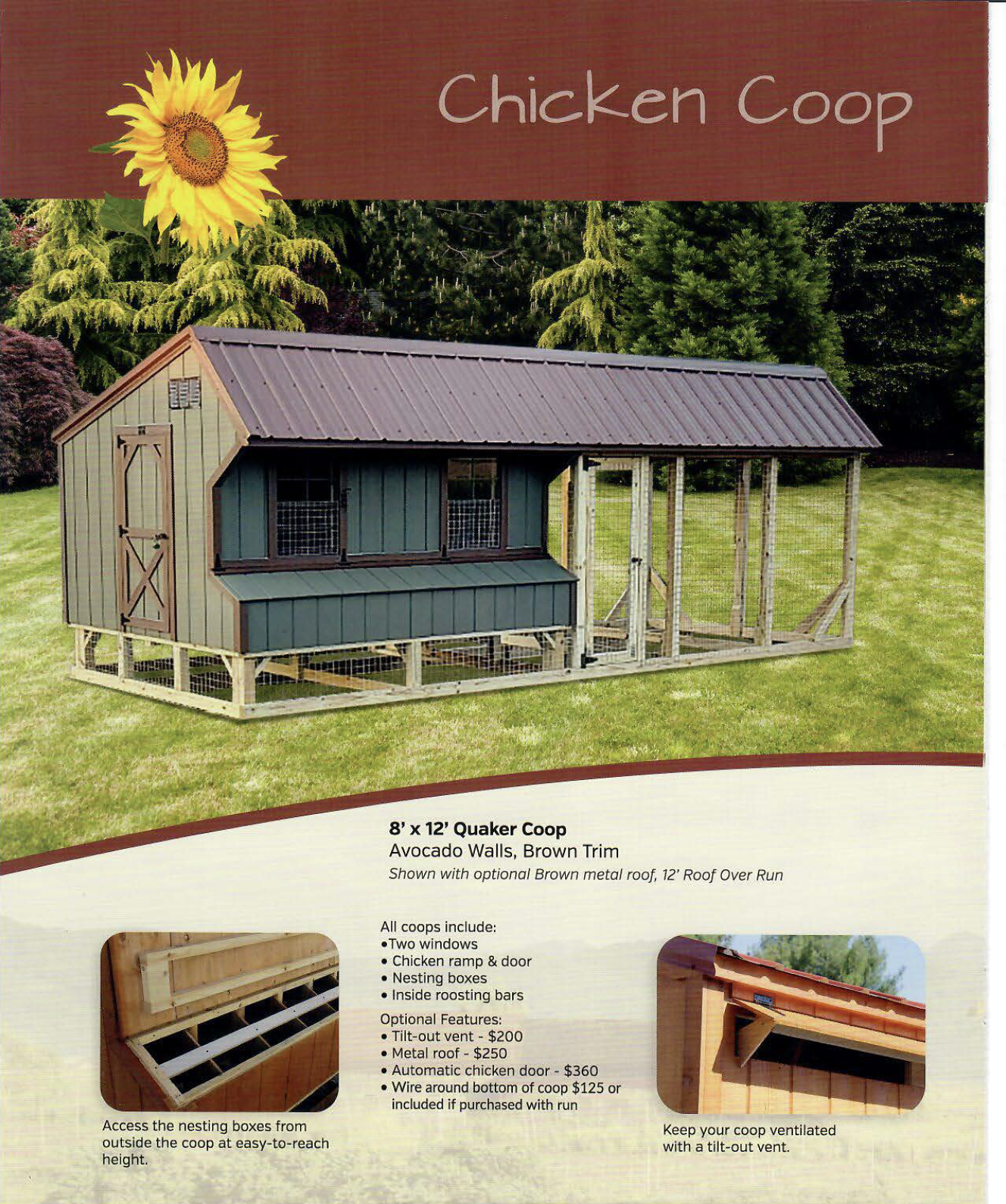 [nggallery id=5]