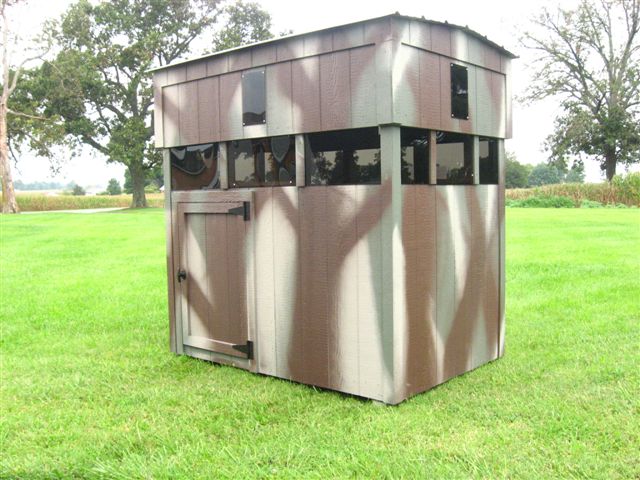 27 Dec

Hunting Huts and Clubhouses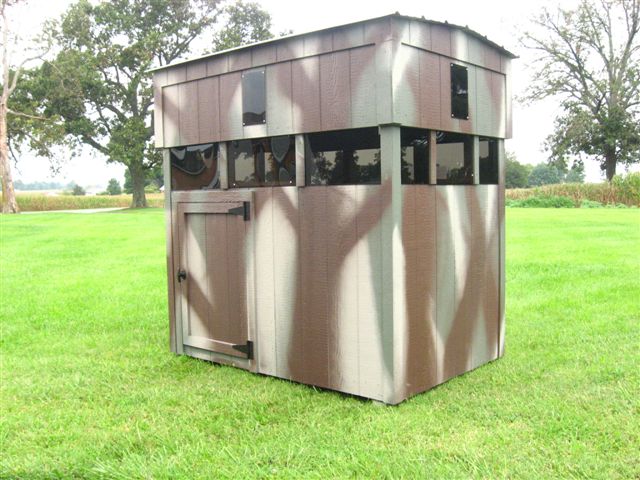 Our Hunting Blinds (Huts) / Clubhouses make a great clubhouse for your backyard. Our huts / clubhouses can be painted any of our standard building colors or camouflage (as pictured).
These hunting blinds (huts) / clubhouses can be set up on the ground or on a Tower to give a better view. We have convenient towing kits and stand-up-kits for easy transportation and set up. The pricing below is for orders picked up at our location. We can deliver for an additional cost. (Can be easily hauled on utility trailer.)
Features included:
Plexi glass windows tinted to prevent your trophy from spotting you.
Shooting windows on all 4 sides that tilt in to minimize movement.
All huts have shelves in the corners to store your gear.
Floors come standard with carpet to reduce noise.
(Shown right is a 4×6 featuring extra viewing windows.)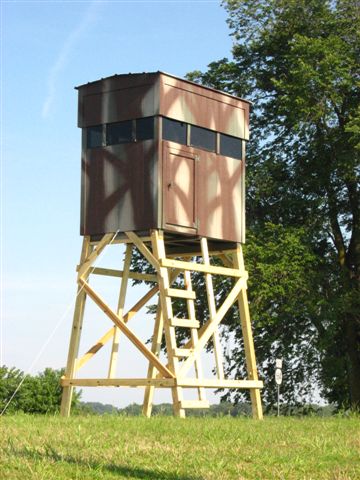 [minimal_table]
| Size | Hut Only | w/ 8′ Tower |
| --- | --- | --- |
| 4×4 | $795 | $1095 |
| 4×6 | $995 | $1345 |
| 6×6 | $1295 | $1695 |
[/minimal_table]
Towing Kit – $475
Stand-Up Kit – $195
Towing kits include hitch and wheels and can be pulled with your atv. The towing kit is also used to stand the Tower Hut up with your atv.
Extra viewing windows optional for standing position – add $80.
[clearboth]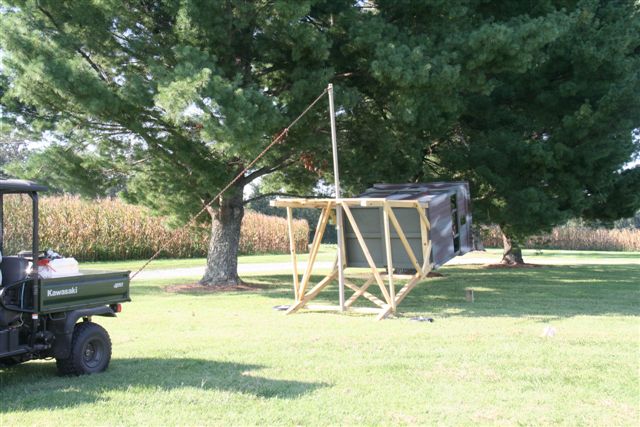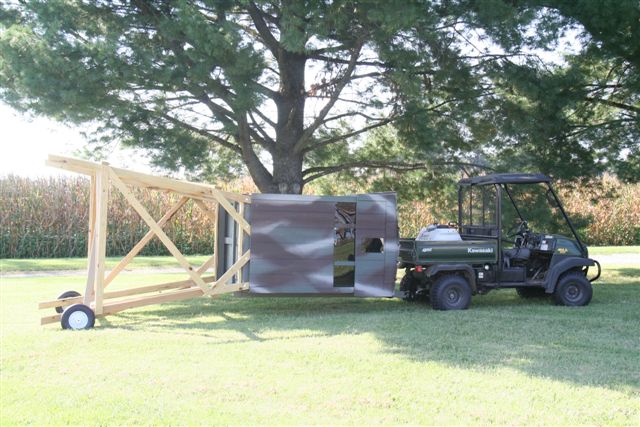 [clearboth]